The Consortium for Advanced Practice's dues-based membership program provides a platform for our community to network, to participate in sharing expertise, wisdom and best practices. The Consortium exists to support new and ongoing postgraduate training programs for nurse practitioners and physician assistants in the achievement and maintenance of the highest standards of rigor and quality, consistent with achieving the goal of an expert healthcare workforce prepared to meet the needs of patients and the society as a whole.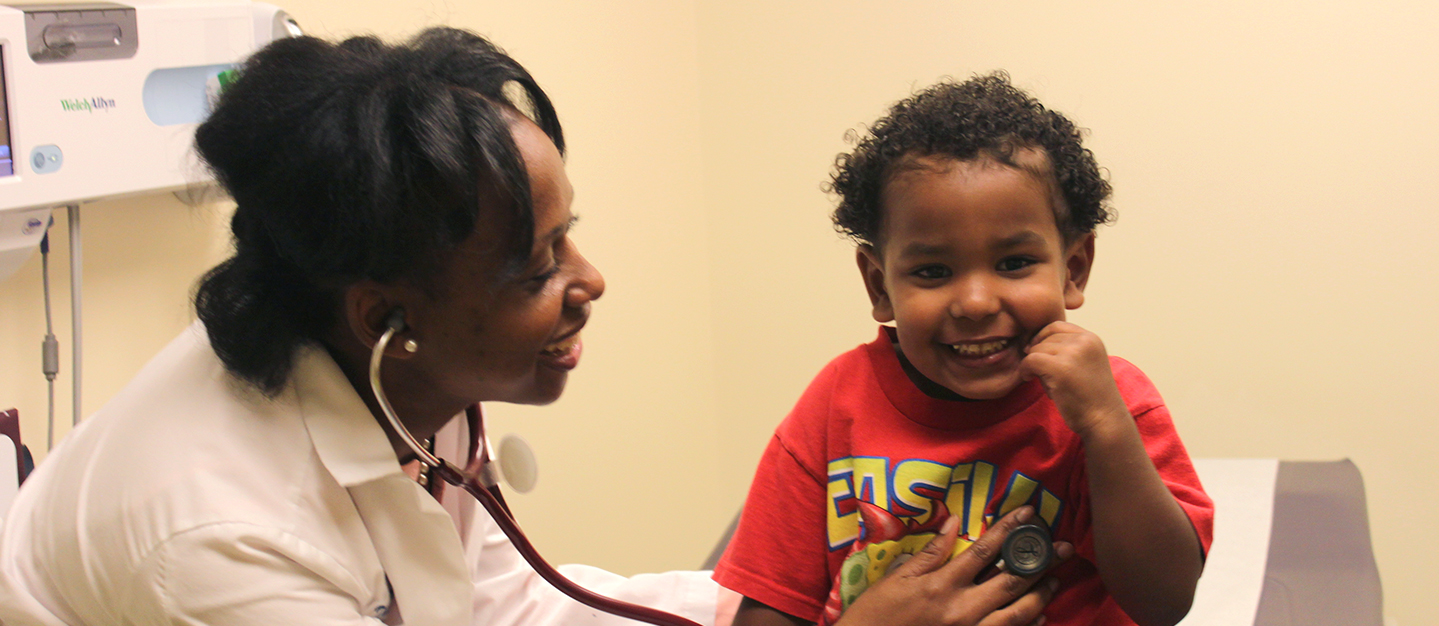 Registration is now open for the Consortium's Annual 2023 Conference:
The Consortium is excited to announce Early Bird Conference Registration for 2023! Secure your spot at the Consortium's Annual Conference today and save up to $125.00! Early Bird Pricing will end on April 30th, 2023.
If you are not a member, welcome to the Consortium!
The Consortium encourages you to consider the benefits of becoming a member. You can become a member at the same time you register for the Conference and take advantage of the membership discount. Begin enjoying the value of membership and be a part of an ongoing collaborative community of experts and learners. Please register as a "New User" to begin your membership and conference registration.
Current members, please enter your username and password to access the conference registration member discount.
Both Member, Non-Member, and Postgraduate Trainee/Student pricing is listed below.
Conference Registration Fees:
| | | | |
| --- | --- | --- | --- |
| | Member | Non-member | Postgraduate Trainees/Students |
| Early Bird | $600.00 | $725.00 | $250.00 |
| Regular | $700.00 | $850.00 | $300.00 |
| Pre-conference Workshop | $150.00 | $200.00 | $100.00 |
Conference Agenda: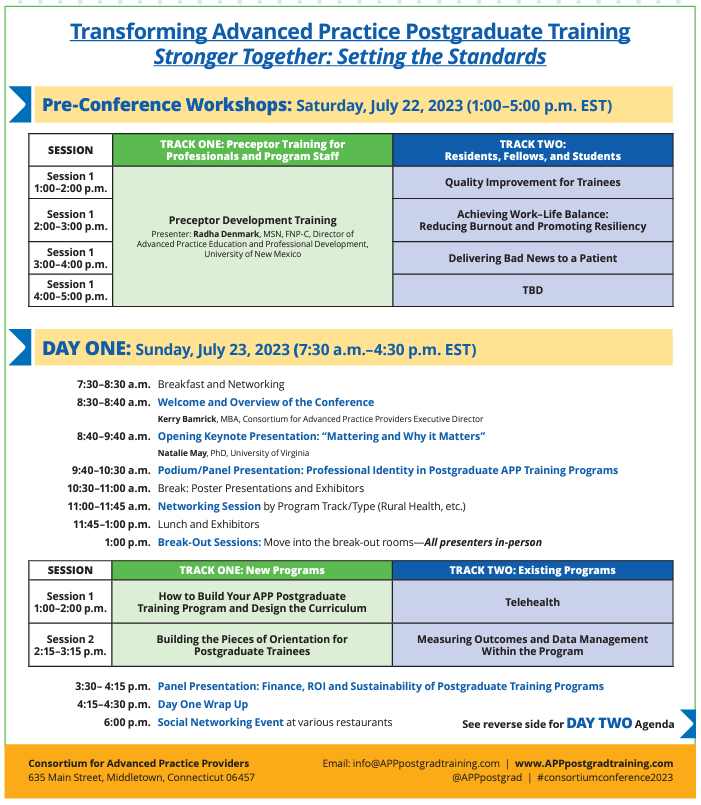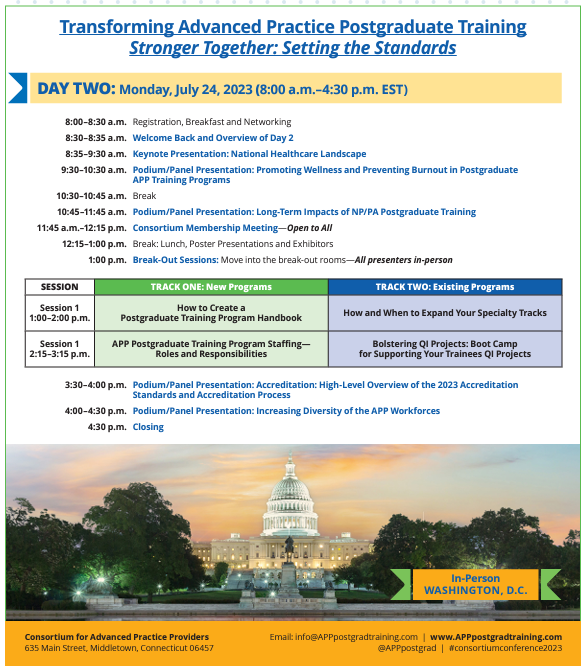 *Please note there is a 100-person capacity for the Preceptor Training Track.